37% QoQ Increase in Organic Traffic Using SEO | Science Equip
Science Equip Pty Ltd is an Australian family owned and operated business. They are authorised dealer of quality laboratory equipment and consumables. Importer of over 50,000 products inclusive of lab instruments, metallurgical instruments and textile instruments.
Objective
Website Traffic improvement
Ingredients
Search Engine Optimisation
Case study subject
Search Engine Optimisation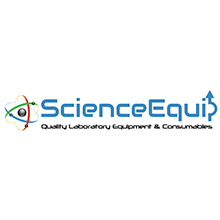 The mandate for Science Equip is to make website SEO optimized and generate more traffic to increase sales. We finalized a few focus keywords for SEO and added keyword seeded content through blogs and website content. Several keywords like "science equipment", "lab supplies" among a set of 50 keywords were targeted to bring relevant traffic to the website. In spite of changing website platforms (from Magento to WordPress to Shopify), we managed to rank them in top 10 positions for generic keywords like "science equipment", "lab supplies" and "laboratory supplies Australia".
Impact
The organic traffic was increased by 37% quarter on quarter with approximately 23 keywords ranking in top 10 positions of Google SERPs.
Bharat
Founder, Science Equip
We have been working with the DigiChefs team since a while now. They have consulted us in our website migration process and also have been helping us with off-page and on-page SEO for more than a year now. The team has been proactive in their work and are friendly people to work with.
Speak With Our Experts To Know More About This Case Study
Most Popular Case Studies
Awareness Campaigns to Emphasize The Values of Empathy & Patient Centricity | Eris Lifesciences About the brand Leading pharma company with solution driven by patient care initiatives. Eris specializes in healthcare therapies, healthcare products & manufacturing...
read more
While you manage your social media accounts, it is very important to pay attention to the comments you receive from your audience on these channels.  Negative comments are very common for brands, which actually indicates what you as a brand lack to fully satisfy your...
read more
Moment Marketing is nothing but the techniques marketers use to promote their products or brands based on trending news, events, or instances. This practice takes place on different social media platforms like Facebook, Instagram, Twitter, etc. The best...
read more
While SEO has been around for sometime, many startup founders are worried about do's & don'ts with respect to the practices of their Digital Marketing Agency. Deep Mehta, Co-founder at DigiChefs shares his thoughts on whether SEO really is needed for startups. The...
read more