Social Media Marketing Agency & Company in Mumbai
How Social Marketing Agency Can Bring Success To Your Business?
Who said local shops, startups, or as a matter of fact, established businesses don't need to invest their time and money on social media? Think of social media as an alternative to your old-school pamphlets, brochures, magazines and hoardings- just 10x more powerful!
Social media over the years has become an essential practice of every business marketing strategy, and we aren't surprised why. Be it customer engagement, creating brand awareness, or generating sales, social media marketing can help achieve all of this. So at which stage should you begin SMM?
The answer is now! To successfully market your brand on social media, you don't need any magical number of followers or a huge list of hashtags. Your presence with the use of the right strategies is enough to grab all the attention to your brand. The best approach to succeed in social media marketing is to hire an agency in Mumbai. By hiring one of the top social media agencies in Mumbai, you can rely on the experts for delivering strategies that not just show results through numbers but increased brand awareness as well.
While posting content on social media and maintaining your company's presence online seems like an easy task, it sure involves a lot more background work for its success. An effective social media marketing strategy can do wonders for your brand, generate leads and engage customers to advocate on your behalf!
When you outsource your social media marketing efforts to an agency like ours in Mumbai, you make sure you reach out to a large segment of the target audience at a more effective rate. These users spend a huge chunk of their day and night using social media and being into business, you might want to make the most out of this dynamic consumer behavior.
The best part about being on social media is that you can tell the world your story. People connect with a brand when they get to know it up close. This will add more meaning to your brand and products. Social media also helps you grow your audience within a small budget. This especially has been a success story for startups and small businesses.
How Can We Help With Social Media Marketing For Your Company In Mumbai?

While it sounds easy to create content and post it on social media, a good marketing plan involves a lot more research than that.
The competition on social media is cut-throat which makes it extremely important to study and analyze what others are doing as well. Developing strategies that beat the competition and creating the unique identity that helps you rise above the competitor is essential among the other research requirements.
Before you look out for a suitable social media agency in Mumbai to manage this segment of your business, here are a few questions you must ask yourself. This will help you define your SMM goals:
What do you hope to achieve through this plan?
Who is your target audience?
Which platforms does your target audience usually hang out?
What message do you want to send them?
How can a Social Media Marketing Agency improve your brand's awareness?

SMM isn't a trend that 'needs' to be followed by all. Know why you are getting on this path and what is your purpose. You can be in it for:
Building a great community
Creating a brand identity
What Makes DigiChefs The Right Social Media Agency In Mumbai?

Businesses use SMM for a myriad of reasons. Based on your goal, which you can define by answering the above questions, your SMM strategy can be planned. Businesses that are continuous about what people talk about their brand would analyze conversations on social media and respond to relevant mentions. This is known as the 'social media listening and engagement' strategy.
Businesses that are performance-focused would analyze their reach, sales, and engagement using social media analytics. Others who wish to target a specific group of audiences will utilize social media advertising. All these activities can be integrated to achieve the bigger goal- social media management.
Unlike other marketing techniques that may not stay at the top of your audience's mind once they are over, social media content stays on your page for a longer period of time. Your potential customers can easily lookup for your page on Instagram, Facebook, Twitter and other platforms and get to know everything about what you have to offer.
All of the above may seem daunting at first but with the right social media marketing agency that understands the core values of your business, and you, most importantly; it will eventually become simple and productive. By hiring a social media agency in Mumbai, you can build a long-term strategy that can help your brand grow holistically.
Why Hire SMM Services Via DigiChefs In Mumbai?
DigiChefs is a boutique digital marketing company & agency in Mumbai offering integrated digital marketing services. We've worked with 400+ startups & established brands since 2015. As a business, our vision is to be one of the most preferred digital marketing companies & agencies in Mumbai for Social Media Marketing and our other services. Our goal as a digital marketing company is to deliver accelerated & sustainable growth for brands using our digital marketing expertise of our very talented team. A tight team of 60 chefs makes us an ideal fit for brands, both big & small. We have the stability & combined experience of a large agency, and we're agile & flexible to keep things moving forward with the right pace.
Looking for campaigns and results as proof? We're delighted to get the conversation started with you! Let's talk
Top Services By Our Social Media Marketing Agency In Mumbai
Brand Awareness
A brand's success can be defined based on how often its target audience looks up for the brand or remembers it. It can be achieved by increasing brand awareness. A solid social media plan is essential that improves your brand visibility. Our social media marketing company in Mumbai can help you with the target audience and dynamic strategies.
Influencer
Marketing
Influencer Marketing involves a whole new level of expertise compared to usual marketing strategies. We have an extensive database of influencers catering to various industries and business types. As a social media agency in Mumbai, we have expertise in influencer marketing strategies; we'll help you invest your time and money where it can give you the best results.
Social Media Engagement
People love it when brands make them feel special. For this, regular interaction with your audience is essential. The interactions need to be fun and magnetic. Our social media marketing agency in Mumbai has a superb management system to monitor interactions on all platforms and ensure timely responses to each of them.
Online Reputation
Management
It's easy to search for a brand online and gather people's reviews about it instantly in today's world. In such a scenario, how can brands maintain a good reputation? Having a solid ORM system is the answer. Know how our SMM company in Mumbai can help ORM for your brand to help tackle negative reviews, negative media coverage, etc.
Creative Content Writing
Social media requires content that resonates with your target audience and makes them want to know more about your brand. Having a creative content strategy is essential. Our SMM agency experts in Mumbai, backed by the creative team, work towards curating content that you'll love & so will your audience.
Social Media
Strategy
Social media strategies are never based on voodoos, only research-backed plans. As a social media agency in Mumbai, we focus heavily on analysis and applying strategies over preaching about them. Each strategy is curated for our brands to keep uniqueness alive.
Industries We've Delivered Results In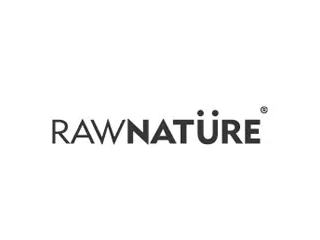 Case Studies For Social Media Marketing Services by DigiChefs

What is ChatGPT? ChatGPT is a type of machine learning called that has language model learning capabilities, which means it creates content in whichever desired language we need it in. ChatGPT Content and Why it's Bad for SEO? As ChatGPT expands and starts to create...
read more
A brand's digital strategy is a part of its overall business strategy, and as a leading digital marketing agency we make that happen!
A. What is social media?
Social media is a digital medium for individuals and brands to share information, pictures and videos and to create awareness about themselves. Platforms such as Instagram, Twitter, Facebook, LinkedIn, etc. are a few examples of social media applications.
B. What is social media used for?
Social media can be used to directly engage with your audience and drive organic traffic to your product or service. It helps put the spotlight on your brand.
C. What is social media optimization?
The use of social media as a catalyst to improve the visibility of your brand on the internet is known as SMO. Here you analyze the type of content that works for your target audience and aim to capitalize on that.
D. What is social media marketing?
Social media marketing refers to the use of relevant social media platforms to engage with your audiences and to promote your products or services.
E. How to do social media marketing?
SMM strategies are unique for every brand and thus there is no golden route to success. The first step, however, begins with identifying the persona of your target audience and determining which social media platforms are suitable for your business. Not all platforms are necessary to be on, so proper research is essential.
F. Why social media marketing?
Social media is a means to support your business. You can over the period of time, build a brand image that connects with your audience. Social media is also a great way to stay connected and engage with people and get to know what they feel about your product or service.
G. How social media marketing works?
SMM efforts are based on social media optimization. It involves research, discovering opportunities, leveraging opportunities, reviewing and reporting.
H. Why should we hire you for social media marketing?
Having your presence on social media is one thing and leveraging the power of social media in your favor is one. We help you move beyond the basics and deliver recipes that have been curated through our research and understanding of social media over the years. We help you start on top of every trend, every experiment and every audiences' mind at all times!