Social Media Marketing Agency & Company in Mumbai
Firstly, What Does A Social Media Marketing Agency Do?
Social media marketing agencies use strategies & tactics on social media platforms to deliver a communication storyline to your prospective customers in order to build more awareness (top of the funnel) for your products and/or service offerings.
Let's break it down a bit: your social media agency can deliver a branding outcome or a performance outcome or both!
There are social media agencies who strategise and design creative campaigns, write copies, create design elements, and post them on the brand's behalf on their social media channels, to establish two-way communication with the followers/fence-sitters of the brand's social media handles. So far, the KPIs include - reach, impressions, engagement & follower growth. This is a branding outcome.
And then there are agencies who go a bit further and use social media advertising to drive ad campaigns, create landing pages and define audience targeting groups (aka ad groups), and deliver a measurable KPI in terms of top-line sales or leads for the brand (middle & bottom of the funnel). This is a performance outcome. Hence, certain social media agencies also call themselves performance marketing agencies.
DigiChefs is a social media marketing agency in Mumbai offering both brandings as well as performance outcomes for businesses like yours.
Why do Social Media Marketing in the First Place? Is it a Wise Investment?
There's a lot of doubt in the startup & enterprise ecosystem on whether or not a brand should consider investing money in social media marketing. Especially because of two major reasons:
a. Extremely limited reach with <1% of your following able to receive the content you post
b. Heavy operational involvement is required from the brand side to create really successful campaigns
Both are extremely valid reasons and to be honest, thus, investing in a social media agency is NOT for everyone. The answer would depend on what stage of the business you are in.
If you're a new bootstrapped business (say for example selling t-shirts for men & women), with limited budgets, in the early experimental stages of your business, you should ideally stay away from social media marketing. We suggest this because, in the early stages of a business, they should ideally spend their time acquiring a constant stream of revenues & customers. This could happen via performance marketing, partnerships, networking, and more. Once a steady input of revenue, customers & thus customer insights is established, is when you should focus on hiring a social media marketing agency.
Remember - there would be an exception here in case you have a very innovative solution to a mass problem. For example, if you produce a product that helps a mass problem like weight management, you should start marketing on social media right from the very beginning. Such a product would have the capability to generate word of mouth and the content is share-worthy.
Now, if you already have an established stream of customers and thus the basic fundamentals of your business finances are sorted out, the next two problems you're probably trying to solve are to improve your conversion rate & to keep increasing the size of the top of your funnel (more awareness). The conversion rate can be largely impacted by creating a loyal customer base who become strong brand advocates, and in social media terms, a loyal following on social media channels. Whereas, for widening the top of the funnel, you need to keep coming across newer audience sets, which is possible via social media marketing. When you keep your social media accounts active, you're basically telling the world that your brand is ALIVE and ready to interact with fence-sitters, and prospective customers and solve their problems.
Why Choose DigiChefs as Your Social Media Marketing Agency?
There are so many social media marketing agencies in Mumbai. If you were to hire one, what would you really use to judge them? The obvious answers include - past work, the scope of work & pricing. As a social media agency, we feel there's a lot more to this. One key factor is processing. That's because social media marketing is a super collaborative effort. It involves talent from multiple verticals like - social media executives, copywriters, strategists, graphic designers, motion graphic designers, creative directors, and more to all work together in tandem with a crystal clear clarity on what we want to try and achieve for the brand in say 6 months or 12 months. Apart from that, collaboration leads to dependencies, which leads to delays and that leads to compromise in the quality and thus last-minute iterations and painful last-minute deliveries to clients.
So as a social media marketing agency, we did the obvious things first like - fixing up a great scope of work, hiring the best talent we could, keeping a competitive price for our clients, and building a great portfolio of the work we'd in the past and invested in the world's best social media analytics tool. But apart from that, where we really bring a stark difference is our investment in the processes. We use project management tools to come together on the same page, and assign tasks, we have internal processes like 'Sharktank' where people pitch their campaign ideas and are evaluated by our directors, and we've established ground rules of what a good social media project should look like.
We're so proud that we've had the opportunity to work on some very interesting clients like RBL Bank, Crossword Bookstores, The Art of Living, Meal of the Moment, Raskik, Flexiloans and so many more, where this stark difference in processes brought out amazing results which got great reach & engagement and are regularly featured in the top social media communities on Instagram & Linkedin.
How Can We Help With Social Media Marketing For Your Company In Mumbai?

While it sounds easy to create content and post it on social media, a good marketing plan involves a lot more research than that.
The competition on social media is cut-throat which makes it extremely important to study and analyze what others are doing as well. Developing strategies that beat the competition and creating the unique identity that helps you rise above the competitor is essential among the other research requirements.
Before you look out for a suitable social media agency in Mumbai to manage this segment of your business, here are a few questions you must ask yourself. This will help you define your SMM goals:
What do you hope to achieve through this plan?
Who is your target audience?
Which platforms does your target audience usually hang out?
What message do you want to send them?
How can a Social Media Marketing Agency improve your brand's awareness?

SMM isn't a trend that 'needs' to be followed by all. Know why you are getting on this path and what is your purpose. You can be in it for:
Building a great community
Creating a brand identity
What Can We Do For You As Your Social Media Marketing Agency?
Sau baat ki ek baat… we'll get you results. This involves creating campaigns that you're proud of, let's say if you saw it in your feed, you'll share it with your peers and friends. And these campaigns will be measured using KPIs like reach, engagement & followers. These campaign ideas would be created from scratch using our team of copywriters, graphic designers, motion graphic artists, photo & videographers, and strategists. It would be unique and thought-through to deliver a key message to your customers.
Our ability to understand your customer personas, their psyche, and content habits are skills we're super proud of as a social media marketing agency. We'll also be doing a large competition study on a quarterly basis to help you be at peace with what your good ol' neighbors are up to. Apart from great content ideas, we'll help in the dissemination of these content ideas too. This will involve the use of influencer marketing , running giveaways and contests, creating AR filters, detailing an elaborate hashtag strategy, following the right trends and participating in moments, doing some memes too once in a while, and of course, using some nice peppy music wherever applicable. Also, we're excellent with reputation management & customer engagement tactics too!
For performance marketing projects, we will of course work on landing pages, and ad groups, create media plans & deliver some business KPIs like leads/revenue, and so on.
How Does Pricing Work in Social Media Marketing Agencies in Mumbai?
There are agency partners who'd charge you anywhere from Rs. 10K to Rs. 5L in Mumbai. The right way to understand the worth of this pricing is by understanding 3 things:
1. The kind of talent that will be working on your project

Feel free to get a list of all the people that will be involved in your brand from the agency side, in what quantity (man hours) every month, their experience and skill sets, and the KPIs they're judged upon. This way you'll be able to identify if the same social media executive is also writing the copy, designing on Canva, posting it, and strategising the social for you or if is there an expert for each of these things.

2.The scope of work

Number of social platforms that will be managed, number of content pieces, number of statics/videos/shoots, inclusion/exclusion of auxiliary activities like influencer marketing, AR filters & more.

3. The experience of the agency in doing good work

The kind of work they have been doing in your space, or in general. Their thought process, design styles, and ability to break barriers/perspectives to bring a shift in the psyche of your audience.
Top Services By Our Social Media Marketing Agency In Mumbai
Brand Awareness
A brand's success can be defined based on how often its target audience looks up to the brand or remembers it. It can be achieved by increasing brand awareness. A solid social media plan is essential that improves your brand visibility. Our social media marketing company in Mumbai can help you with the target audience and dynamic strategies.
Influencer
Marketing
Influencer Marketing involves a whole new level of expertise compared to usual marketing strategies. We have an extensive database of influencers catering to various industries and business types. As a social media agency in Mumbai, we have expertise in influencer marketing strategies; we'll help you invest your time and money where it can give you the best results.
Social Media Engagement
People love it when brands make them feel special. For this, regular interaction with your audience is essential. The interactions need to be fun and magnetic. Our social media marketing agency in Mumbai has a superb management system to monitor interactions on all platforms and ensure timely responses to each of them.
Online Reputation
Management
It's easy to search for a brand online and gather people's reviews about it instantly in today's world. In such a scenario, how can brands maintain a good reputation? Having a solid ORM system is the answer. Know how our SMM company in Mumbai can help ORM for your brand to help tackle negative reviews, negative media coverage, etc.
Creative Content Writing
Social media requires content that resonates with your target audience and makes them want to know more about your brand. Having a creative content strategy is essential. Our SMM agency experts in Mumbai, backed by the creative team, work towards curating content that you'll love & so will your audience.
Social Media Strategy
Social media strategies are never based on voodoos, only research-backed plans. As a social media agency in Mumbai, we focus heavily on analysis and applying strategies over preaching about them. Each strategy is curated for our brands to keep uniqueness alive
Industries We've Delivered Results In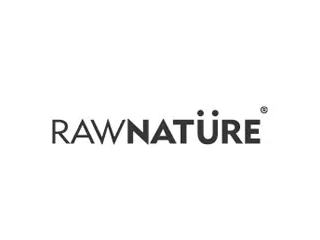 Case Studies For Social Media Marketing Services by DigiChefs

A brand's digital strategy is a part of its overall business strategy, and as a leading digital marketing agency we make that happen!
A. What is social media?
Social media is a digital medium for individuals and brands to share information, pictures and videos and to create awareness about themselves. Platforms such as Instagram, Twitter, Facebook, LinkedIn, etc. are a few examples of social media applications.
B. What is social media used for?
Social media can be used to directly engage with your audience and drive organic traffic to your product or service. It helps put the spotlight on your brand.
C. What is social media optimization?
The use of social media as a catalyst to improve the visibility of your brand on the internet is known as SMO. Here you analyze the type of content that works for your target audience and aim to capitalize on that.
D. What is social media marketing?
Social media marketing refers to the use of relevant social media platforms to engage with your audiences and to promote your products or services.
E. How to do social media marketing?
SMM strategies are unique for every brand and thus there is no golden route to success. The first step, however, begins with identifying the persona of your target audience and determining which social media platforms are suitable for your business. Not all platforms are necessary to be on, so proper research is essential.
F. Why social media marketing?
Social media is a means to support your business. You can over the period of time, build a brand image that connects with your audience. Social media is also a great way to stay connected and engage with people and get to know what they feel about your product or service.
G. How social media marketing works?
SMM efforts are based on social media optimization. It involves research, discovering opportunities, leveraging opportunities, reviewing and reporting.
H. Why should we hire you for social media marketing?
Having your presence on social media is one thing and leveraging the power of social media in your favor is one. We help you move beyond the basics and deliver recipes that have been curated through our research and understanding of social media over the years. We help you start on top of every trend, every experiment and every audiences' mind at all times!
So, is your website ready for the Interaction to Next Paint? In the realm of web development and user experience (UX), there's a continuous quest for enhancement. Website owners and developers are consistently seeking ways to optimize their platforms to provide...
read more