Graphic Designing & Animation Company in Andheri, Mumbai
Why Choose DigiChefs as your Graphic Designing & Animation Agency?
Laying foundation for Branding strategy:
Positive First Impression
Graphic Design & Animation Video Work
Graphic design and animation, both play a major role in expanding your brand's reach and increasing engagement on your brand's online content.
But you simply cannot get into graphic designing or avail the graphics you require for your business from online websites. You need to analyze your brand's requirements and perspective to set a tone, after which you can effectively utilize graphic design and animation as elements of your digital marketing strategy.
The future of successful digital marketing lies in the court of graphic design and animation video work. And as time goes by, improved technology also comes by. Animation videos in particular are significantly gaining popularity in the digital world and the reason being 'simplified explanation'. In layman's language, animation videos easily explain tricky concepts, processes, products and related aspects. Another reason being, animation aids resonation and remembrance. An impactful animated video selling a product will definitely grab the audience's attention and leave an impression on the individual ensuring he or she connects with the brand and remembers it to some extent.
At DigiChefs, we offer 360-degree graphic design services as well as motion graphics services wherein we interpret your brief, analyze and decode your brand's requirements, personality and viewpoint and then deliver exactly what suits your tab. And when we claim 360-degree graphic design services, we mean we're an agency that specializes in all spheres of it. So, whether you're looking for an animation video company, logo design company, brochure design company, or simply a graphic designing company, DigiChefs has its expertise in every single domain.
If you're wondering whether logo design or brochure design hold as much importance as the other elements of digital marketing, then the answer is yes. Now, before you start wondering why, let us help you. A strong and thoughtfully designed logo and extensive brochure, both are pivotal for a brand's image and personality and how your brand's interpreted by your audience which further contributes to building your loyal client-base. So, essentially, every little thing you do for your brand and how precisely you accomplish it and portray it over digital media represents your brand.
Impactful and refined graphic designing along with animation demands years of experience and a certain skill-set with patience and persistence being two imperative human attributes. At DigiChefs, our team of graphic designers and visualisers is well equipped and highly skilled. This further enables us, as a graphic design agency, to also claim the throne as an animation video agency offering animation video services such as animation video production and motion graphics.
To learn more about how graphic design and animation video work can enhance and boost your brand's digital presence, contact us right away!
Industries We've Delivered Results In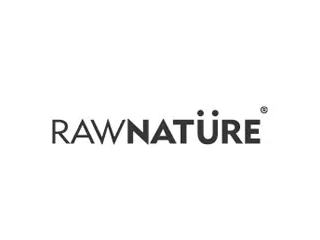 Do you know the world's largest video-sharing platform YouTube has announced new AI-powered advertising tools? These tools will enable the advertisers & brands, to connect with the suitable audiences and to optimize campaign performance.  These are some AI tools...
A. What is a graphic design and what does it include?
Graphic design is a design process that combines text and graphics in a way that is intended to communicate a specific message.
B. Where is graphic design used?
You will find the graphic design in company logos, printed materials like brochures, posters, signs, greeting cards, postcards, business cards, billboards, and ads.
C. What do graphic designers use to create these designs?
Graphic designers can use hand-illustrated designs as well as computer-aided designs.
D. How are motion graphics delivered?
While the delivery method you choose typically depends on how you want to communicate with your audience, motion graphics are mostly delivered as a video. To distribute the video, people frequently use video distribution sites like YouTube or Vimeo, HTML5 video plugins, or even embedded flash videos.
E. What is the difference between motion graphics and graphic design?
Graphic design does not involve animation. Graphic designers work with still images, either in a digital format or in print, such as posters, business cards, or stationery.
F. What kinds of projects do graphic designers work on?
Graphic designers generally work on projects related to web design for blogs and websites, infographics and brochures, marketing content, advertising materials, and design elements.
G. What is the difference between graphic designing and animation?
While graphic designers create designs used in advertising for clients, animators create designs and animations that are used to entertain audiences.