keywords ranked on first page of Google
organic engagements created on social media
social media posts created
INR revenue generated for clients via ads
We're An ROI Driven B2B SAAS Marketing Agency In Mumbai <3
Who are we?
DigiChefs is a boutique digital marketing company and agency located in Mumbai offering integrated digital marketing services, specializing in b2b saas marketing!
Now, what sets us apart from the rest of the b2b saas marketing agencies in the city?
We offer end-to-end managed digital marketing services customized to meet your requirements including b2b saas marketing which specifically stands for software-as-a-service product marketing. From content ideation to execution for digital and offline, UI UX design services, branding and marketing using tools like SEO, Social Media and Influencer Marketing, Google and Social Media Ads, Affiliate Marketing, Email Marketing, Automation, Performance Marketing, and more, we take care of it all.
But how do we substantiate our presence and performance as compared to other b2b marketing agencies, especially those offering b2b saas marketing?
We have a strong portfolio of digital marketing for 400+ startups and well-established brands since 2015 which has only enhanced our experience. A multitude of our social media campaigns have attained tremendous success and our performance marketing campaigns with the use of the right keywords have ranked on the first page of Google multiple times. We have produced impactful motion and static content, paired with crores of media money expenditure, to generate mindblowing revenues in this space. As a result, we now proudly claim to be one of the finest new-age digital b2b marketing agencies, offering b2b saas marketing in Mumbai.
Now, what is our vision in the b2b saas marketing space in the city?
We plan to be one of the most preferred b2b marketing agencies for b2b saas marketing in Mumbai by the end of 2022.
The 3 arenas in b2b saas marketing that we want to excel in and are working towards achieving the same every moment are:
1. Accelerating Growth For Talent And Clients' Businesses: It's important to always be looking for ways to improve and evolve your services to better meet the needs of your clients. This could involve constantly updating and improving your marketing strategies, or investing in new technologies and tools to better serve your clients.
2. Creativity Backed By Performance: Strategizing and executing high-impact, ground-breaking ideas to meet the brand's business goals
3. Consistent Upgradation: Constantly on the lookout for new trends and technology and evolving our SoPs aimed at curating the best b2b saas marketing solutions for our clients
So, our goal as a b2b marketing agency backed by extensive and dedicated team efforts is to deliver quality strategies, execute the same precisely, and establish sustainable growth for our brands. DigiChefs happens to be one of those quaint b2b marketing companies that also specializes in b2b saas marketing that's powered by a close-knit team of 65+ intensely creative and proactive chefs who make us an ideal fit for brands of any size, big or small. We possess the stability and combined experience of a sizeable b2b marketing company in the city and the agility as well as the flexibility to keep things moving forward at the right pace, adhering to the dynamic market!
Moreover, as a b2b marketing agency in the city that is known to never sleep, we are aware that our clients need us to be their partners who understand their stakes and not just another b2b saas marketing company delivering a defined scope, without adapting to the needs of the clients. So, what we mean is that we offer a more holistic approach to b2b saas marketing and not just a technical one, thereby filling in the gap between client expectations and agency protocols.
We lead as a b2b marketing agency with expertise in b2b saas marketing that has a set of efficient internal processes and the prowess to support our clients' marketing setup from the very core and accentuate their pre-existing setup to boost their digital growth. Direct access to our founders and our core team, flexibility, agility when situations demand it, clear communication, and transparency at every stage, while guaranteeing the confidentiality, are some reasons why our clients love us!
What's more? We actually like it when clients start talking about results and numbers. 😉 Need proof? Let's talk
Our Core B2B Saas Offerings

Performance Marketing
Using our vast experience in running performance campaigns, we provide an array of services to use the most popular platforms & tactics to achieve leads and conversions for your business

Enhancing Brand SoV

We create creative campaigns to correctly position your brand using effective communication & imagery, in front of the most converting audience segments for your business

Technology Enablement
We build world class websites & mobile applications to ensure you create the right first impression when your target group visits you online

Business Design

We work with clients to consult them on strategies for growth, solving immediate marketing roadblocks and plan a long term high output strategy
End to End B2B Marketing Services Agency
Need help in evaluating your existing agency's work? We offer audit & consulting services too.

Connect with us!
B2B Saas Brands Who Trust Us
Here's who we've been serving value meals to since over 7 years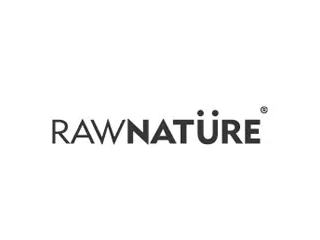 A brand's digital strategy is a part of its overall business strategy, and as a leading digital marketing agency we make that happen!
Why choose DigiChefs as your B2B Saas digital agency?
Selecting the best B2B marketing agency can be tough but what's tougher is selecting the one with expertise in B2B saas marketing as well! Very few B2B marketing companies are able to grasp your brand's specific needs, and that's why it's important to partner with an ideal agency. This is where DigiChefs comes in. In a world where digital marketing services are commoditized, we still believe in working with integrity and determination.
We take time to understand your brand, conduct in-depth research of your industry, and intricately listen to your requirements. We offer custom-made solutions to you without flooding you with unnecessary tools or activities that have nothing to do with your business goals. Being one of the finest digital marketing agencies in Mumbai that holds expertise in B2B SaaS marketing, we are known for our research and strategy skills, and for having a unique marketing approach.
Over the span of 7 years, we have taken a deep dive into 15 industries ranging from Healthcare, Technology, FinTech, Real Estate and more. Check out the unique work we have done. We are what you can call "digital geeks" who love experimenting and learning on-the-go. We stay-up-to-date with all the latest digital trends using our knowledge, proactivity, and efficient research skills.
We believe in working hard and smart at the same time. Which is why we have built robust processes, hired exceptionally talented 'chefs', and inculcated the best-in-class ethics and tools. These strategic moves have enabled us to be labeled as one of the best B2B marketing companies in Mumbai.
Our growth has been completely organic with no external funding, no clickbait, and no pushy sales ads. It's a testament to the kind of B2B marketing including B2B SaaS marketing services we have offered to our clients. 80% of our clientele found us through referrals, Google, social media, or the high-quality blogs that we publish regularly. It's safe to say that you should hire us as your B2B SaaS marketing experts and you'll be surprised at how much organic business you can generate from search engines!
Values & Practices We Believe In
Kitchen etiquettes! We swear by our rules
Our clients say we're one of the most genuine digital marketing companies that they've worked with.
What is business-to-business SaaS (B2B SaaS) marketing and why is it important?
B2B SaaS marketing focuses on software-as-a-service (SaaS) solutions, which are subscription-based as opposed to more traditional ones with a one-time purchase. The goal of this type of service is to help a company solve its problems, such as attracting new customers or retaining existing ones.
To begin with, B2B SaaS marketing entails the sale of a product that does not exist physically. Businesses provide their clients with software and the services that go with it. Furthermore, acquiring such software is not a one-time transaction. The customers will integrate their software into their existing system, evaluate its functioning, subscribe to their service, and then decide whether or not to continue using your product. Businesses face an ongoing requirement of convincing their clients to keep using their products and doing business with them.
If you own or manage a SaaS company, you continually face the pressure of demonstrating that a subscription to your products is worth renewing in the long run.
So what exactly does B2B SaaS marketing entail?
The core function of any marketing strategy is to create a compelling product proposition including identifying the target audience, breaking down their behavior & habits, analyzing the market, developing a brand message, and understanding how a product solves a problem. It's important to keep in mind that skilled and distinguished B2B SaaS marketing agencies will always use these basic fundamentals as their compass while creating any B2B SaaS marketing strategies.
How can DigiChefs help your business as a B2B SaaS marketing agency?
We offer full suite digital marketing services customized to meet your requirements including B2B Saas marketing. We specialize in content ideation to execution for digital and offline, UI UX design services, branding and marketing using tools like SEO, Social Media and Influencer Marketing, Google and Social Media Ads, Affiliate Marketing, Email Marketing, Automation, Performance Marketing, and more.
We offer full suite digital marketing services customized to meet your requirements including B2B Saas marketing. We specialize in content ideation to execution for digital and offline, UI UX design services, branding and marketing using tools like SEO, Social Media and Influencer Marketing, Google and Social Media Ads, Affiliate Marketing, Email Marketing, Automation, Performance Marketing, and more.
This is how a B2B SaaS marketing agency can help you grow your SaaS business.
Persuading the industry experts
B2B marketing is used in SaaS marketing. As a result, you work with individuals from various companies. These individuals have technological knowledge and are aware of rival brands and software.
Your B2B SaaS marketing industry can offer you specifically curated strategies that make certain that you have something distinctive to offer. To make your product stand out, you might utilize a razor-sharp differentiation marketing plan. To succeed, you can create a favorable impression on the specialists in the subject.
Marketing the free trials
Customers love free trials, which are a unique marketing offer in the SaaS business. They can try a product in their own system for a set amount of time without paying a dime. Make it a point to underline that a free trial is not the only benefit of your services. To develop brand loyalty and trust, emphasize your key offerings too.
Keeping up with the sales cycle
Rapid sales are essential in SaaS sales. B2B SaaS sales typically take six months. You can complete agreements in as little as three months if you have a low pricing point, simple onboarding, and a version for a free trial. While marketing, you should give as much reassurance and information as feasible.
Educating potential clients
B2B SaaS marketing necessitates teaching and making a favorable impact on your clientele. Producing a significant number of subject clusters, keyword-focused articles, and downloadables is beneficial to your SEO and encourages search engines to promote your site. To educate prospects and leads and establish yourself as a thought leader, you must provide an abundance of relevant, quality material.
Staying ahead of the curve
It is anticipated that SaaS businesses keep on the cutting edge of technology, thus your company image must reflect this. To position yourself as a leader in your sector, you must keep up with current designs and aesthetics, information on relevant topics, and exhibit a clear understanding of your industry. A B2B SaaS marketing agency will keep your website and other marketing materials up to date.
See our complete list of services here
Parting thoughts
For your brand to succeed, your business will need to pick the right digital marketing agency out of the plethora of B2B marketing companies in the city! The digital marketing agency of your choice must essentially offer B2B SaaS marketing services under its umbrella of digital services. At DigiChefs, we help you identify the correct audience segment and can carry out the whole marketing process by optimizing the costs to achieve the desired business results. This eliminates the need for b2b providers to maintain a constant budget and allows them to grow their business. With our B2B SaaS marketing services, it is also easier to measure the success of your marketing strategies with supporting tools. We not only aid in tactical execution but also build impactful strategies and help your SaaS business develop substantially with our deep and nuanced knowledge of the SaaS industry.
Still got questions? Contact us today!
In today's digital age, the role of chatbots and AI-powered customer service has become increasingly significant in India. As businesses strive to meet evolving customer expectations, they are turning to these advanced technologies to enhance their marketing and sales...
read more