Content Writing Agency In Mumbai
Why invest your time and revenue in content writing?
In today's world, content is king. Hence, investing in content writing services has become more crucial than ever! The mighty search engine, Google, loves to drive its traffic towards high-quality content, therefore you need to be strong with your content game. Outsourcing to content writing services will mean that your content is being managed by people who specialize in different forms of digital writing like blog content writing, social media writing and other forms of content. As a result, your SEO ranking will improve and eventually, your business will perform better. Let's see what else content writing services can help you with.
To do an in-depth study of your product or service
Analyze your customer journey
Increase your audience engagement & retention
Increase conversion rates
The world is getting increasingly digitized. This is where content writing can help you to meaningfully connect with your audience.
Why hire a content writing agency?
When you're building a digital presence for your business, you want your first impression to be unique, and that is where hiring a content writing company can help you immensely. Creative agencies study your business and your audience's persona inside out. Best practices of SEO content writing is followed which makes your audience spend more time on your website. They know that creating content is an integral part of your overall marketing strategy.
Content writing agencies are strategic at their core and they completely understand the nooks and crannies of quality content. The content is created not to just put up a wall of words, but to communicate with your audience and get them to take some action.
DigiChefs: Your #1 Content Creation Company
DigiChefs is a digital marketing agency in Mumbai offering integrated digital and content writing services. We've worked with 400+ startups & established brands since 2015. As a business, our vision is to be one of the most preferred creative content writing agencies & content creation companies in Mumbai. Our goal as a digital marketing company is to deliver accelerated & sustainable growth for brands using the digital marketing expertise of our very talented team. Our exceptional team of digital chefs uses all the right ingredients needed to produce well-thought content that's in accordance with clients' goals. As an agency, we are committed to delivering result-oriented service.
We believe that every brand has a story to tell and it is important to tell that story to your customers. Words have a way to move people and influence their purchasing decisions. Thus, we make sure that your content connects with people and makes them take action.
Looking for our past content writing pieces as proof? We're delighted to get the conversation started with you! Let's talk
Our e-commerce marketing services
E-commerce
Product Photography
In the world of e-commerce if one look at your product or service is not able to convince your customer to buy it, chances are they won't go for a second look. At DigiChefs, we provide e-commerce photography services that enable you to showcase your products and services in
the best spotlight. Our photographers are experienced and will be delighted to collaborate with you to give out results worth a first, second & third look!

E-commerce
Catalog
Online shoppers prefer products with detailed information more reliable than others. Our team of expert e-commerce product catalog management helps curate innovation categorization solutions. Our e-commerce catalog management services are here to
design catalogs your customers would love to engage with and make their life simpler.

E-commerce
Product Content
In an ideal world, your product should be enough to convince the customer. But research on customers' buying behavior shows that the detailed description of your product influences their decision equally. Along with
other e-commerce marketing expertise, our product description writing service ensures the supporting content on your products page adds value to your business.

E-commerce Marketplace
Marketing
Boost the conversion rate of your e-commerce marketing efforts with our expertise. With our e-commerce marketplace marketing, we leverage the latest advertising and marketing techniques to influence your potential customers to become
Industries We've Delivered Results In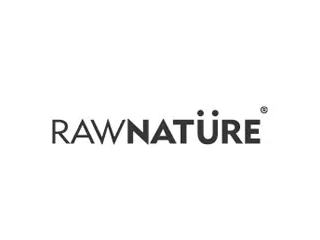 It is really important for your brand to be in the eyes of people. When it comes to Instagram, the explore page is such a place where you can be in the eyes of many people who can be your potential audience. This will help you get 2x the engagement and reach on your...
read more
A brand's SEO strategy is a part of it's overall business strategy, and as a leading seo agency in Mumbai we make that happen!
600% organic traffic generated for our E-commerce client over four months by our SEO experts in Mumbai.
900% growth in organic traffic over nine months for our client in the science niche with our SEO services in Mumbai.
A. What is SEO?
To begin with, SEO stands for Search Engine Optimization. It is a long-term effort put in by an individual or a brand to make their website rank on the top of a search engine results page. The goal here is to increase the organic traffic on the website or the particular page.
B. How SEO works?
Search engines have spiders. These are automated spiders that are assigned the job of collecting all sorts of information from your website. They collect information such as your page speed, title tags, social signals, internal linking, backlinks, and more. Based on this, they determine when to serve your page and on which rank on the SERP. Your job is to ensure your SEO techniques are on point for these spiders to crawl and find everything you wish to be searched for on the internet.
C. What is an on-page SEO?
As the name suggests, on-page SEO is a practice used on or within the page to add-on to the SEO efforts. This includes content optimization and HTML coding of the page such as image optimization, keyword optimization and more. For this external links are not used.
D. What is an off-page SEO?
When SEO practices are used outside of the website to help improve your ranking on SERP, it is known as off-page SEO activity. This includes link building, forums, influencer outreach, etc. which in turn help your potential clients know about your brand or website.
E. What is local SEO?
If your business is targeted to a specific geographic area, local SEO helps make your business visible to the specific audience. It is a practice that improves your page or website ranking on local SERP.
F. What is a technical SEO?
For search engines to recognize your page as relevant, you need to have robust website and server optimization in place. The search engine spiders crawl and index your page more effectively when technical SEO is applied.
G. What is SEO content writing?
Every piece of content put on your website is an opportunity for you to rank higher on SERP. Be it blogging or the information about your company on the website, SEO content writing is a part of your optimization strategy.
H. Is SEO dead?
We all search for information on popular search engines. When we hit the search button, the results we see are the output of the SEO efforts put in by websites. As long as there isn't a significant shift from how people use search engines, SEO is less likely to die. SEO is a long-term and cost-effective technique, and brands that can identify its potential are loyal to it.
I. Why SEO is important for your business?
Being online is the need of the hour & if people cannot spot your business on the top, they won't know you exist. Building external and internal links, optimizing your page and regularly investing in SEO activities will not bring immediate results but will surely grow your brand's visibility over the internet. If your business is the first solution that appears when people face a problem, you'll notice actual conversions over time.