ROI Focussed PPC Services in Mumbai
Why Choose DigiChefs for PPC Services in Mumbai?
It's the fastest method to get targeted visitors
It's the easiest way to test if your product sells
It works well with other digital marketing channels
Importance of PPC Services – Pros & Cons
Did you notice the advertisements that appear alongside the Google search results? Yes, that is pay per click or PPC advertising.
However, you simply cannot pay to have your advertisement appear more prominently alongside the search engine results than your competitor's. Ad auction, as the name suggests a bidding system, is an entirely automated process, used to determine the validity of the advertisements that appear on the Search Engine Results Page (SERP).
Pay-per-click (PPC) is basically a method of buying visits to your website instead of applying organic methods to earn them. As its name suggests, you only pay when a customer visits your page or clicks on it. This strategy now goes synonymous with having an online business.
Here at DigiChefs, we assist you in taking calculated steps. We analyze and advise on what works for your company and what doesn't. Here at DigiChefs, we report on your sales or leads and provide expert recommendations on how the whole process process can be improved.
PPC management requires an intensive study of keywords and analytical skills. Keep in mind that being visible on the top results is not enough for your business. You need it to convert into sales. DigiChef does just that.
PPC has become a major player in the advertising industry, but what most PPC management agencies don't tell you are the drawbacks of its usage. Pay-per-click often might end in bidding wars for a particular position between two or more advertisers.
We, at DigiChefs, are here to serve you what is best for your company. Our skilled digital marketing teams remove the guesswork out of PPC management and work towards making sure that the strategy works for our clients give them maximum results from their marketing budget. DigiChefs is commited to deliver ROI focussed PPC Services that build your topline for good.
To know more about PPC and how it can benefit your business contact us today!
Industries We've Delivered Results In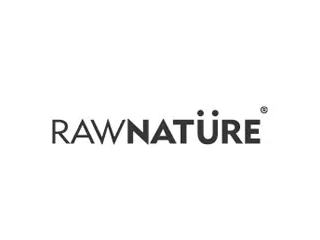 Introduction: In the ever-evolving landscape of digital marketing, staying up-to-date with the latest tools and technologies is crucial for success....
Read More
So, is your website ready for the Interaction to Next Paint? In the realm of web development and user experience (UX), there's a continuous quest for enhancement. Website owners and developers are consistently seeking ways to optimize their platforms to provide...
read more
A. What is PPC?
PPC stands for pay-per-click, a model of internet marketing in which advertisers pay a fee each time one of their ads is clicked. Essentially, it is a way of buying visits to your site, rather than attempting to earn those visits organically.
B. How much is pay per click on Google?
Google ads cost for every click, view, or impression on your ads. It depends upon CPC, like if the keywords Avg. CPC is ₹20, then for 10 clicks, Google ads cost will be Rs. 200.
C. Why PPC is important for business?
PPC gives extreme levels of control that work because businesses can boost ad spend for areas/demographics/queries that work and reduce ad spend in areas that don't work.
D. What is SEM?
SEM is the use of advertisements or paid options in Google (or other search engines) to get your business' products and services in front of potential customers whenever they are searching for them.
E. How cost per click is calculated?
Average cost-per-click (avg. CPC) is calculated by dividing the total cost of your clicks by the total number of clicks. Your average CPC is based on your actual cost-per-click (actual CPC), which is the actual amount you're charged for a click on your ad.
F. Why does the cost per click increase?
It is the competitors that determine how much you pay and where your bid will be positioned. As more competitors are vying for the same keywords, competition is increasing and the CPC will rise. Many times this will be small increases.
G. What is a PPC campaign?
PPC campaigns make sure that every bit of an ad is constructed properly. PPC campaign demands logic, relevancy, and organized content for placing the bids at high stakes.
H. How much time does it take to launch a PPC campaign?
PPC campaigning performance depends on the goals you have fixed for your website. According to surveys and technological analysts, a minimum period of 3 months will be required to ramp results. As PPC works in the short term strategy, a minimum of three months is required to run your campaigns for Pay-per-click.