SEM Services in Andheri, Mumbai
How SEM Services Can Help Your Business?

Brings more quality leads or conversions

Helps in achieving Immediate Results

Helps to Target Specific Audience
Result Driven SEM Services
Whenever you do a search on Google, you might have noticed the words ''ad'' or ''sponsored'' from a particular brand or for a particular search at the top of search results. It's nothing but SEM advertising. Yes! You may however wonder what SEM marketing is and how it works. Well, it is a process of using effective paid strategies to increase the search visibility of your brand on Search Engine Results Page (SERP).
SEM services are undoubtedly a key element in a digital marketing strategy. At Digichefs, we ensure to provide quality services with our team of SEM specialists.
SEM advertising strategies are difficult to crack. However, with our qualified SEM services, Digichefs aims to drive meaningful business advantages & sustainable growth for your brand. Since these paid ads can only be found on the search results, brands need to pay for ads to appear on Search Engine Results Page (SERP).
Additionally, SEM marketing isn't specifically about paying for the ads, but requires you to go through a full fledged process. This is where we come to your aid as an SEM specialist and help you leverage this strategy in the best possible way. We analyze your business from start to end, strategize accordingly, improve the process, and advise with what will work the best for you.
Our SEM services are aimed to solve your problems and get more conversions. It requires thorough understanding of keywords & optimization & analyzing skills. With our understanding of it, we step in & make the process easier for you. Digichefs doesn't just say it but does it. Being a SEM specialist, we aim to do enough for your business to help you stay on top of the search results.
Our team of experts does a comprehensive keyword research & analyze your SEM advertising campaigns in-depth. There will be times that most marketers will fail to tell you the type of keywords & targeting you need to utilise in your digital marketing strategy. Therefore, we ensure it's not the same scenario when you decide to opt our SEM services. We even make sure that your SEM advertising campaigns are organized and well set-up.
With our integrated SEM services, we believe in getting your business more qualified leads, increased conversions, and higher ranking on search engines like Google.
We at Digichefs serve you with a well thought out strategy to drastically improve your digital performance. As a SEM specialist, we don't just make plans but execute them thoroughly. While we structure your SEM marketing campaigns, we consider multiple factors like quality & strong content, relevant keywords, optimized website structure, and even market analysis. The competition is strong & you need to stay ahead of it. Our skilled digital marketing team ensures the same & aims to put the right efforts to make our SEM services effective for your business.
Do you want to stay ahead of the competition & get relevant yet quality results? If yes, then reach out to us today to benefit your business from SEM advertising.
Industries We've Delivered Results In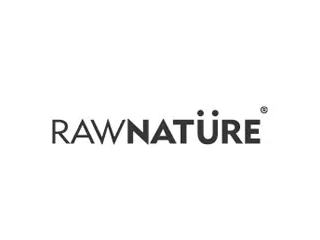 So, is your website ready for the Interaction to Next Paint? In the realm of web development and user experience (UX), there's a continuous quest for enhancement. Website owners and developers are consistently seeking ways to optimize their platforms to provide...
read more
A. What are SEM services?
SEM services are a type of digital advertising service that uses paid strategies, like pay-per-click, remarketing, and geofencing to improve your online visibility, leads, and sales. In some cases, SEM will include unpaid strategies like search engine optimization.
B. How does an SEM ad get placed?
SEM ads are shown based on the results of an automated real-time auction every time a user makes a search.
C. What are Google Ad extensions?
Extensions allow you to expand the amount of information that is available in your search ads, giving people more reasons and opportunities to engage with your brand on the search results page.
D. Is SEO or SEM more important for my marketing strategy?
Organic Search Engine Optimization (SEO) and Search Engine Marketing (SEM) both aim to improve your brand's appearance on SERPs, helping to boost your visibility online and grow your brand.
E. How do I measure the success of search engine marketing efforts?
If your objective is to generate awareness, you can track "impressions" and "clicks" on organic and paid search engine listings. If your objective is to measure brand preference or performance of text ad creative, you can measure "click-through" and "conversion" rates.
F. How does SEM help your business?
SEM helps to increase sales for your eCommerce site, increase leads to your professional services business, and to increase the number of visitors to your business.
G. What criteria should I use to evaluate an SEM vendor?
Criteria such as length of time in business, collective industry experience, number of employees, number of clients, size of clients, client and employee turnover, depth and breadth of service offering, pricing, proprietary services, industry credibility, client testimonials, success stories, philosophy and should be considered while evaluating SEM vendor.