ROI Focussed Google Ads Specialist in Mumbai
Why do you need a Google Ads Specialist to Grow your Business?

Google Display Ads Are Seen by 90 Percent of Internet Users.
More than 80% of global businesses trust Google Ads for PPC campaigns
The average Google Ads CTR for ads placed at the first position is 7.94%
People are four times more likely to click ads on Google (63%) than on any other advertisement network
Why Do You Need a Google Ads Specialist?

Running your own business, you might have wondered how those specific businesses rank higher on Google, despite astronomical searches taking place on the platform. It's all because of Google ads and the magic which is created by the Google Ads specialist. A Google Ads specialist is someone who has the expertise in the understanding of the Google Ads interface. Well, we can say that these specialists can help you distinguish from your competitors by planning kickass Google Ads campaigns.
Google Ads is basically an online advertising platform, where you can create online ads to reach your target audience when they are interested in the products & services you offer. We at Digichefs, act as your Google ads specialist, helping you decide the placement of your advertisements & set a budget that is appropriate to you.
However, the advertising space is a little complex, and that's when Google Ads Manager comes into the picture. This platform helps both advertisers & publishers by making the ad servicing process smoother by enabling brands to create, manage, and promote their ads to multiple locations. Through this tool, we help your business to achieve its objectives & ensure to effectively manage your Google Ads Campaign.
But there isn't just one kind of ad. Google display ads, responsive search ads, and Google shopping ads also come into the play. We conduct a comprehensive procedure to understand your brand & its objectives, and design an appropriate yet effective strategy for you. When you decide to make us your Google Ad specialist, our team helps in analyzing things going wrong and how we can work on bringing an improvement.
While Google display ads are shown on videos, articles, or websites browsed by the consumers, responsive search ads are nothing but text ads that enable advertisers to enter multiple descriptions & headlines. As far as Google shopping ads are concerned, these ads specifically include product information like price, image, brand name, etc. All these ads surely require a thorough study of keyword targeting, location, audience demographics, etc. Therefore, Digichefs, your Google Ads specialist plays a major role in making you understand what will work the best for your business.
Understanding Google Ads Manager and managing a Google Ads campaign can sometimes get a bit overwhelming. Thus we ensure a smooth running of this process by taking your brand forward step by step.
Our team at Digichefs believes in serving you with the best & relevant strategies for your business. We are not just your Google Ads specialist, but someone who makes sure that you get the most out of your business. Our team is focused on helping you get more conversions and maximize your ROI. We analyze what kind of strategy is good fit for your business and plan a Google Ads campaign accordingly, ensuring that your business objective is achieved on time.
If you want to quickly earn your audiences' attention and be in the eyes of people, daily searching products or services on Google, contact us today, and know how your business will be benefitted.
Industries We've Delivered Results In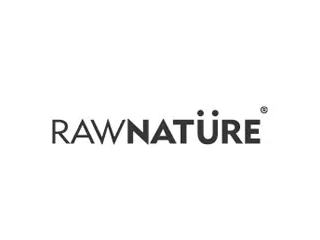 So, is your website ready for the Interaction to Next Paint? In the realm of web development and user experience (UX), there's a continuous quest for enhancement. Website owners and developers are consistently seeking ways to optimize their platforms to provide...
A. What are google ads?
Google Ads is an online advertising platform developed by Google, where advertisers bid to display brief advertisements, service offerings, product listings, or videos to web users.
B. What are Google AdWords and Google AdWords Express?
Google AdWords and Google AdWords Express are the previous names for the new, improved Google Ads.
C. How does Google Ads work?
Google Ads works by displaying your ad when people search online for the products and services you offer. By leveraging smart technology, Google Ads helps get your ads in front of potential customers at the moment when they are ready.
D. What are the different types of Google Ads?
There are three basic types of Google Ads: search Network campaigns, display Network campaigns, and video campaigns.
E. What is CPC (Cost Per Click) or PPC (Pay Per Click) Advertising?
CPC (Cost Per Click) or PPC (Pay Per Click) means you only pay for an ad if someone clicks on it.
F. How much does Google Ads cost?
Your Google Ads cost is determined by your budget settings. Google Ads gives you complete control over your budget. You are only charged when users interact with your ad, like clicking to visit your website.
G. What are Smart campaigns?
Smart campaigns are an advertising solution designed to help small businesses promote their products and services online. Smart campaigns allow advertisers to choose their business goals and the means through which they want to advertise.
H. Is Google AdWords Only Search Adverts?
No. Google AdWords is an advertising platform giving you a vast network of advertising locations and campaign types ranging from Search ads, Display ads, etc.