Full-Service Email Marketing Agency & Company In Mumbai
Why do you need Email Marketing Services for your Company in Mumbai?
72% of customers prefer email as their main channel for business communication
Email Marketing Delivers a Strong Return on Investment
Email Marketing helps with Content Distribution
On average, 51% of companies are currently using email automation
Why Choose Email Marketing Services?
Emails are a staple form of professional communication for most people today. So, it makes complete sense for businesses to embrace this medium in order to take their brand to a larger customer base and increase brand reach.
Email marketing is also a very direct form of communication, because it allows you to customize and personalize your emails to your customer, give them a sense of belonging, and hence, strengthen their loyalty toward your brand.
That is what email marketing is all about – building a relationship with your customers and driving traffic to your brand, thus automatically boosting sales!
Why Choose Email Automation Services?

This is where email automation comes in. With the help of a predefined set of rules, you can send automated email responses based on the actions of your customers! The rules can be customized to a time or a customer action and auto-triggered to send out an email based on the same.
Automated emails help you to take the personalization aspect to a whole new level, where you can send out emails to your customers on specific dates relevant to them, such as festivals or birthdays. Once set up, you can do all of this and more without even lifting a finger! Isn't that something?
Email marketing and automation services can be an asset for businesses because:
– It gives high ROI on minimal investment.
– It frees up a lot of time on account of being automated.
– It is a channel with immense audience reach.
– It provides real time reporting & analysis of campaigns.
It gives high ROI
on minimal investment.
It frees up a lot of time
on account of being automated.
It is a channel with
immense audience reach.
It provides real time
reporting & analysis of campaigns.
Why DigiChefs is the Right Choice for Email Marketing Services?

At DigiChefs, we approach the process of email marketing services with a fresh perspective. We take the time to analyze the target audience, and tailor the emails according to the audience's perspective. Not just that, our strategy also ensures that we track the response of the brand's customer base to the emails, and customize emails further based on audience reactions. So, at any point, our aim is to excite the audience about your brand and retain their interest.
Further, with the expertise we've built in this domain, DigiChefs as a email marketing company will build a workflow best suited to your requirements that will enable you to stay connected to your customer base, while also handling other aspects of your business. DigiChefs has a dedicated infrastructure and resources in place that will ensure the emails are successfully delivered to your contact's inboxes, thus building up a strong sender reputation for your brand right from the start.
Pen down engaging content
Measure & improve
the performance
At DigiChefs, we believe that building a long lasting relationship with our customers goes a long way in retaining their trust! And email marketing is one such instrument to help build that relationship!
Industries We've Delivered Results In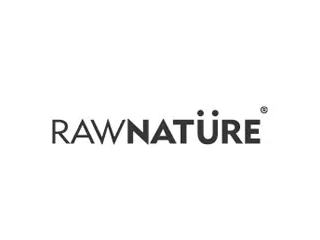 Case Studies For Email Marketing Services by DigiChefs

Although email marketing has been around for decades, it remains one of the most successful ways to contact your target...
Read More
So, is your website ready for the Interaction to Next Paint? In the realm of web development and user experience (UX), there's a continuous quest for enhancement. Website owners and developers are consistently seeking ways to optimize their platforms to provide...
read more
A brand's digital strategy is a part of its overall business strategy, and as a leading digital marketing agency we make that happen!
A. How do I grow my email subscriber list?
Do not buy an email list! Build it! Ask your customers to provide their email address when they visit your website or place an order on any platform. Offering attractive discounts on signing up for email subscription can be one way to entice customers.
B. How do I ensure my emails are opened?
Have an attractive subject line that will intrigue the reader and build curiosity. Make sure that the customers receiving the email do fit into your target demographic, so that it builds relatability.
C. What is a good email open rate?
Depending on the industry your brand belongs to, anywhere between 10% to 15% counts as a good email open rate in an email marketing campaign.
D. How can I analyze the results from my email campaign?
Tracking your click through rate, conversion rate, and bounce rate will provide you with an adequate idea of how well your campaign has performed. With email automation, you can get much more comprehensive reports of your email campaign's performance with much more convenience.
E. How do I ensure that my audience does not unsubscribe from my emails?
Manage the number of emails being sent to your audiences. Do not spam them as it can lead to unpleasantness, causing them to unsubscribe. Send relevant emails that benefit the customer and keep them interested, instead of emails that just circle around sales. Informing customers about recent industry trends and events is also a good idea.
F. Why does my business need email automation?
As a company grows, keeping up a one-on-one interaction with your customers or keeping a track of them becomes practically impossible. Email automation takes this worry off your hands by seamlessly doing these very same things, thus saving your invaluable time and efforts.