Analytics and Reporting Services for Your Business
Benefits of Choosing DigiChefs for Analytics and Reporting Services
Why is there a Need for Reporting & Analytics?
Creating meaningful content, appealing designs and impactful campaigns are essential. But how do you know you're heading the right way from a business point of view? The answer to that question is having reports that can help you determine your ROI. We at DigiChefs can help you analyze your digital progress with accurate analytics & reporting. Tracking & measuring are necessary to know how well your campaigns & marketing efforts are bringing you leads & sales. Thus, you should choose marketing analytics services to optimize your campaign better.
However, you might be thinking about what analytics & reporting exactly means. Reporting is organizing the data using different reporting tools like graphs & data. On the other hand, analytics is analyzing the organized data & understanding how your business can improve its performance.
A lot of things go behind the scenes for analyzing the campaign performance. To better optimize your digital marketing campaigns, we use different reporting tools to help you figure out ways to improve your campaign.
At Digichefs, our team of experts create google analytics & data studio reports for our clients. Furthermore, these reports are created through the data generated from the digital marketing channels like social media, paid, search, etc., used for your business. With our marketing analytics services, our team ensures to check your data reliability so that the final results can help you make better decisions.
Here's why Google Analytics Report is a savior. It helps in tracking different Google analytics metrics in a single dashboard. Furthermore, this tool offers a comprehensive report & effectively measures your business performance essential for achieving your business objectives.
Similar to Google Analytics Report, Digichefs even utilizes Data Studio Reports that help in turning the data into easy to read & share reports. This tool even comes with customizable dashboards.
We understand that analytics & reporting can be a bit overwhelming, but that's what we are here for! Our analytics team has the right set of capabilities, where they can help you analyze your marketing efforts & provide customized solutions as per your business requirements. We ensure to make this process seamless for you. It's not just the marketing analytics services that we offer. But our dedicated team even makes sure that we provide the right expertise to help you make wise & better decisions in order to fulfill your objectives the right way.
Our Chefs will remove the obstacles and ensure only the best for your business. Our team is dedicated & focused on perfectly organizing, analyzing, and comparing your data to figure out if your campaigns are working well or not.
Do you want to measure your marketing efforts & track all the data appropriately? If yes, then contact us today for marketing analytics services. We will make sure to help you with the reporting tools & strategies to take your business to greater heights.
Industries We've Delivered Results In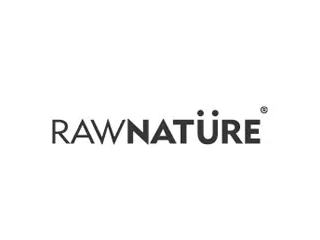 In today's digital age, the role of chatbots and AI-powered customer service has become increasingly significant in India. As businesses strive to meet evolving customer expectations, they are turning to these advanced technologies to enhance their marketing and sales...
read more
A. What is Google Analytics?
Google Analytics is one of the most popular online tracking and analysis software used today.
B. What are the benefits of Google Analytics?
Google Analytics help you improve your website and revenue by seeing where users are spending most of their time, the most popular areas of your website to exploit, and the drop off in your online funnels and sales processes.
C. Why do you need Google Analytics?
Google Analytics can track all your multi-channel online marketing activities, including offline activities..
D. Why should we set up goals in Google Analytics?
Goals are important to identify the strengths and weaknesses in your strategy and optimize your approach in order to increase your overall conversion rate.
E. What is a segment in Google Analytics?
Segments in the Google Analytics group cite visitors who share common characteristics.
F. Why Google analytics and reporting services are important for your business?
Google Analytics offers a wealth of other reports and tools that allow you to find out everything imaginable about how visitors interact with your website, but these four reports allow you to create a strong foundation of understanding that helps you cater to customers and improve your business.
G.What are analytics services?
Analytical Services provides accurate, unbiased analysis of research performance by combining high quality data sources with technical and research metrics.