Best SEO Services Company & Agency in Mumbai | Rated 4.9/5 on Google (200+ reviews)

Why hire an SEO Agency in Mumbai to Improve your Organic Traffic?
Organically ranked websites take away 90% of the Google Search Traffic
Organic users spend 10 times more time on the website than Paid Traffic
Organic Users have a higher intent and conversion rate than any other traffic medium
Why Do You Need A SEO Agency or SEO Specialist?
Be it for finding a grocery store nearby or making an itinerary for a vacation, we rely on search engines heavily. Out of these millions of searches happening daily, the usual user behavior is to rely on the results on the first page of the search engine and pick a few options from there. Very few visit the second page while fewer of them visit the third. We help businesses like yours to appear on the first page of search engines like Google using our SEO services. Health-Hatch is a wellness company, founded and run by womenpreneur who are qualified dietitians, which aims at helping people transform and adapt to a healthy lifestyle. Our founders have a cumulative experience of 30 years in the field of wellness and nutrition.The team has an experience of successfully counselling more than 10,000 clients in the field of Lifestyle managemen
DigiChefs is an SEO services company in Mumbai that can help your business rank on the first page of search results (also known as Search Engine Results Pages [SERPs]) for your targeted keywords. Eg: If you're in the B2B space and you need traffic from a very niche audience that is searching for your products or service offerings, we can help you. Not just any random keywords, but specifically keywords that will yield the business for you and increase your topline revenue.
A good SEO services agency is one that first audits your website from scratch to understand the underlying issues, then creates a roadmap for the next 12 months on what should ideally be done to fix those issues, and thus helps you gain growing organic traffic. This audience is far more powerful than any other referral or social traffic, simply because of the intent of this traffic. These users type in a keyword themselves and hence are far more likely to become your customers, compared to any other form of traffic source. Our SEO agency in Mumbai has been delivering results for B2B & B2C clients both, we're industry agnostic and we don't claim to be experts in a specific industry segment. Instead, we believe that a deep knowledge of the principles & fundamentals of SEO allows us to deliver results for industries of all kinds, and sizes.
Why Choose DigiChefs Agency For SEO Services in Mumbai?
At DigiChefs, our young yet experienced team of SEO experts has cracked the code of the best SEO practices and they just can't wait to flaunt them for you! With a Google Business Reviews Rating of 4.9 with over 200+ reviews, we can't thank our clients enough for their immense trust and faith in our SEO services.
Being a prominent SEO company in Mumbai, we pay weightage to research and experimentation in the right direction to achieve results consistently for our clients. The average tenure of an SEO services project at DigiChefs is 30 months! Yes, our clients tend to keep blind faith for the first 6 months, but after that our results do the talking, and we become partners for life! You can check the testimonials of our SEO services in Mumbai on our client's page.
Our co-founder Deep Mehta, himself comes from the background of SEO and thus has taken immense effort in building a strong SEO team for our clients. The SEO services that we offer as an SEO agency in Mumbai are curated while keeping in mind the search engine guidelines laid out by search engines. We proudly say that instead of following what industry experts say or claim, our team of SEO experts prefers to run experiments, observe results and thereafter have proof of concept in anything we recommend to our clients.
We're not the cheapest SEO services agency in Mumbai, nor have we commoditised this beautiful science-backed activity of SEO with unnecessarily complicated packages. Instead, we understand your current needs and recommend a set of the scope of work that would work best for you. In case you don't need SEO, we'll even come forward and tell you that!
How is our SEO Services Better Than Others in the Mumbai Market?
The short answer is, we're not RANDOM. And we don't just copy what's written in Search Engine Journal. Instead, our whole aim is to constantly track what is being said by say John Mueller (the Search Wizard at Google), map that with what the industry is talking about, run experiments on our website or a few of our clients, observe results and then implement across our clientele. This is a process that could take some more time than blindly following the wave of recommendations floating on the web, but we're doubly sure that it won't harm our client's reputation & traffic on Search.
Apart from the upkeep we invest time in, we've also established a set process of over 75 on-page elements that we work on every time a new project is onboarded. We have access to premium tools like SEMRush to ensure we only get the most accurate data & insights of our clients to work with. Post the completion of on-page technical & content optimisations is when we turn our heads to understanding a detailed backlink profile, current links to domain ratio, the ratio of follow to no-follow links, TLD breakup, and more. A scientific approach to SEO has helped us deliver results in multiple industry verticals for both B2B as well as B2C clients.
List of the SEO Services We Offer As The Best SEO Agency In Mumbai


Local SEO

Local SEO practices enable you to target your content to a specific audience from a geographic location if your business operates or caters to that area. Know how our SEO company in Mumbai can help with your brand's local presence.
Technical SEO
SEO practices have now become advanced to suit search engines' requirements and changes in how people search for content. Why hire our SEO experts in Mumbai for your brand's technical SEO practices to help search engine spiders crawl and index your website with ease?
International SEO
If your business has a broader reach to various countries worldwide, geo-targeting and other localization signals are the international SEO practices that can apply. Our SEO experts in Mumbai will help optimize your search presence in different countries with other local languages.
Youtube SEO
If you are putting efforts on other platforms such as YouTube to increase the knowledge about your business. Know how our SEO agency in Mumbai can optimize the channel, playlists, metadata, description, and videos!
E-commerce SEO
If your business has an online store, E-commerce SEO can be used to make your products visible on the top when searched for. Know how our SEO agency in Mumbai can help your business in a more cost-effective and long-term technique.
Google My Business (GMB) Optimization
Google My Business (GMB) is a powerful tool when people search for your business or a product you sell; you want them to conveniently access all the info about your business. Our SEO company in Mumbai will help optimize your GMB profile & thus improve your business appearance.
Industries We've Delivered Results In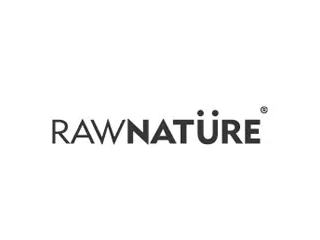 A brand's SEO strategy is a part of it's overall business strategy, and as a leading seo agency in Mumbai we make that happen!
600% organic traffic generated for our E-commerce client over four months by our SEO experts in Mumbai.
900% growth in organic traffic over nine months for our client in the science niche with our SEO services in Mumbai.
A. What is SEO?
To begin with, SEO stands for Search Engine Optimization. It is a long-term effort put in by an individual or a brand to make their website rank on the top of a search engine results page. The goal here is to increase the organic traffic on the website or the particular page.
B. How SEO works?
Search engines have spiders. These are automated spiders that are assigned the job of collecting all sorts of information from your website. They collect information such as your page speed, title tags, social signals, internal linking, backlinks, and more. Based on this, they determine when to serve your page and on which rank on the SERP. Your job is to ensure your SEO techniques are on point for these spiders to crawl and find everything you wish to be searched for on the internet.
C. What is an on-page SEO?
As the name suggests, on-page SEO is a practice used on or within the page to add-on to the SEO efforts. This includes content optimization and HTML coding of the page such as image optimization, keyword optimization and more. For this external links are not used.
D. What is an off-page SEO?
When SEO practices are used outside of the website to help improve your ranking on SERP, it is known as off-page SEO activity. This includes link building, forums, influencer outreach, etc. which in turn help your potential clients know about your brand or website.
E. What is local SEO?
If your business is targeted to a specific geographic area, local SEO helps make your business visible to the specific audience. It is a practice that improves your page or website ranking on local SERP.
F. What is a technical SEO?
For search engines to recognize your page as relevant, you need to have robust website and server optimization in place. The search engine spiders crawl and index your page more effectively when technical SEO is applied.
G. What is SEO content writing?
Every piece of content put on your website is an opportunity for you to rank higher on SERP. Be it blogging or the information about your company on the website, SEO content writing is a part of your optimization strategy.
H. Is SEO dead?
We all search for information on popular search engines. When we hit the search button, the results we see are the output of the SEO efforts put in by websites. As long as there isn't a significant shift from how people use search engines, SEO is less likely to die. SEO is a long-term and cost-effective technique, and brands that can identify its potential are loyal to it.
I. Why SEO is important for your business?
Being online is the need of the hour & if people cannot spot your business on the top, they won't know you exist. Building external and internal links, optimizing your page and regularly investing in SEO activities will not bring immediate results but will surely grow your brand's visibility over the internet. If your business is the first solution that appears when people face a problem, you'll notice actual conversions over time.
Do you know the world's largest video-sharing platform YouTube has announced new AI-powered advertising tools? These tools will enable the advertisers & brands, to connect with the suitable audiences and to optimize campaign performance.  These are some AI tools...
read more