Best SEO Agency & Company in Mumbai
Why hire an SEO Agency in Mumbai to Improve your Organic Traffic?
Organically ranked websites take away 90% of the Google Search Traffic
Organic users spend 10 times more time on the website than Paid Traffic
Organic Users have a higher intent and conversion rate than any other traffic medium
Why Choose DigiChefs Agency For SEO Services in Mumbai?
When was the last time you Googled something- an hour back, a minute ago or you just found out about us via Google right now? That's how extensively people use search engine platforms to find solutions within seconds. Be it for finding a grocery store nearby or making an itinerary for a vacation, we rely on search engines heavily. Out of these millions of people who use search engines for finding various products and services, more than half of the audience relies on the first page of their search results. Few visit the second page while fewer of them visit the third. How to make sure your brand is visible to the majority of the ones stuck on the first page? This is the sole reason why SEO is an integral marketing technique.
Search engine optimization can help your business rank on the top of search results through organic traffic. The success of your marketing techniques relies on quality traffic over quantity. Organic traffic is regarded as the most reliable source of traffic as people are willingly visiting your website and are more likely to engage with the content.
Hiring an SEO expert can help build content for your website which is targeted to your potential customers who match your location and services. Unlike amateur SEO practices where you can stuff keywords in your content and spam your readers, a hired SEO expert will give you content that is valuable and relevant to your business and readers. After all, SEO is more than adding keywords to your content.
A good SEO strategy by a hired expert will be integrated to help promote your business and build brand awareness. A comprehensive approach to increasing your website rankings by optimizing backend issues, on-page performance, and developing SEO-friendly content that's right for your audience is just the tip of a good SEO strategy. Moreover, search engines have been focusing on ranking websites with quality content and weeding out poorly optimized content. This makes it even more important to hire an SEO expert to do the job. As the leading SEO
Why Hire SEO Experts via DigiChefs?
Did someone say SEO expert? At DigiChefs, our young yet experienced team of SEO experts have cracked the code of the best SEO practices and they just can't wait to flaunt them for you!
Being a prominent SEO company in Mumbai, we pay weightage to research and experimentation in the right direction to achieve results beyond expectations. Amidst the clutter of SEO companies in Mumbai, here is a full-suite digital marketing agency that delivers consistent on-page and off-page strategies for your website with successful campaigns.
We are known for serving the most competitive industry sectors with groundbreaking results, again entitling us as a reliable SEO company in Mumbai.
Our SEO packages are thoughtfully designed to make hiring an SEO expert an affordable investment for small businesses and startups as well. Needless to say, the results are never compromised with, making us an agency you do not just outsource your SEO projects to but a partner that succeeds as you grow. By outsourcing the internet marketing strategies required for your business, you get to focus on the core services while we seamlessly manage the rest. Our team ensures that we put together the ideal quantum of SEO activities that suit your business; after all, not all businesses are the same so why would their approaches be?
With results that show, we are delighted to have most of our clients come from recommendations. SEO practices have become our staple food and if you wish to try the best recipe yet for your business, get in touch with us now!
How DigiChefs is the right company for you in Mumbai?
DigiChefs is a boutique digital marketing company & agency in Mumbai offering integrated digital marketing services. We've worked with 400+ startups & established brands since 2015. As a business, our vision is to be one of the most preferred digital marketing companies & agencies in Mumbai for SEO and our other services. Our goal as a digital marketing company is to deliver accelerated & sustainable growth for brands using our digital marketing expertise of our very talented team. A tight team of 60 chefs makes us an ideal fit for brands, both big & small. We have the stability & combined experience of a large agency, and we're agile & flexible to keep things moving forward with the right pace.
Looking for numbers and results as proof? We're delighted to get the conversation started with you! Let's talk.
Explore The Top SEO Services In Mumbai
Local SEO
Local SEO practices enable you to target your content to a specific audience from a geographic location if your business operates or caters to that area. Know how our SEO company in Mumbai can help with your brand's local presence.
Technical SEO
SEO practices have now become advanced to suit search engine's requirements and changes in how people search for content. Why hire our SEO experts in Mumbai for your brand's technical SEO practices to help search engine spiders crawl and index your website with ease.
International SEO
If your business has a broader reach to various countries worldwide, geo-targeting and other localization signals are the international SEO practices that can apply. Our SEO experts in Mumbai will help optimize your search presence in different countries with other local languages.
Youtube SEO
If you are putting efforts on other platforms such as YouTube to increase the knowledge about your business. Know how our SEO agency in Mumbai can optimize the channel, playlists, metadata, description, and videos!
E-commerce SEO
If your business has an online store, E-commerce SEO can be used to make your products visible on the top when searched for. Know how our SEO agency in Mumbai can help your business in a more cost-effective and long-term technique.
Google My Business
(GMB) Optimization
Google My Business (GMB) is a powerful tool when people search for your business or a product you sell; you want them to conveniently access all the info about your business. Our SEO company in Mumbai will help optimize your GMB profile & thus improve your business appearance.
Industries We've Delivered Results In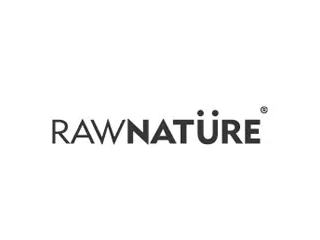 What is ChatGPT? ChatGPT is a type of machine learning called that has language model learning capabilities, which means it creates content in whichever desired language we need it in. ChatGPT Content and Why it's Bad for SEO? As ChatGPT expands and starts to create...
read more
A brand's SEO strategy is a part of it's overall business strategy, and as a leading seo agency in Mumbai we make that happen!
600% organic traffic generated for our E-commerce client over four months by our SEO experts in Mumbai.
900% growth in organic traffic over nine months for our client in the science niche with our SEO services in Mumbai.
A. What is SEO?
To begin with, SEO stands for Search Engine Optimization. It is a long-term effort put in by an individual or a brand to make their website rank on the top of a search engine results page. The goal here is to increase the organic traffic on the website or the particular page.
B. How SEO works?
Search engines have spiders. These are automated spiders that are assigned the job of collecting all sorts of information from your website. They collect information such as your page speed, title tags, social signals, internal linking, backlinks, and more. Based on this, they determine when to serve your page and on which rank on the SERP. Your job is to ensure your SEO techniques are on point for these spiders to crawl and find everything you wish to be searched for on the internet.
C. What is an on-page SEO?
As the name suggests, on-page SEO is a practice used on or within the page to add-on to the SEO efforts. This includes content optimization and HTML coding of the page such as image optimization, keyword optimization and more. For this external links are not used.
D. What is an off-page SEO?
When SEO practices are used outside of the website to help improve your ranking on SERP, it is known as off-page SEO activity. This includes link building, forums, influencer outreach, etc. which in turn help your potential clients know about your brand or website.
E. What is local SEO?
If your business is targeted to a specific geographic area, local SEO helps make your business visible to the specific audience. It is a practice that improves your page or website ranking on local SERP.
F. What is a technical SEO?
For search engines to recognize your page as relevant, you need to have robust website and server optimization in place. The search engine spiders crawl and index your page more effectively when technical SEO is applied.
G. What is SEO content writing?
Every piece of content put on your website is an opportunity for you to rank higher on SERP. Be it blogging or the information about your company on the website, SEO content writing is a part of your optimization strategy.
H. Is SEO dead?
We all search for information on popular search engines. When we hit the search button, the results we see are the output of the SEO efforts put in by websites. As long as there isn't a significant shift from how people use search engines, SEO is less likely to die. SEO is a long-term and cost-effective technique, and brands that can identify its potential are loyal to it.
I. Why SEO is important for your business?
Being online is the need of the hour & if people cannot spot your business on the top, they won't know you exist. Building external and internal links, optimizing your page and regularly investing in SEO activities will not bring immediate results but will surely grow your brand's visibility over the internet. If your business is the first solution that appears when people face a problem, you'll notice actual conversions over time.