E-commerce Marketing Agency In Mumbai
Why do you need to hire a marketing agency for your e-commerce business?
61% of online consumers in the United States have made a purchase based on recommendations from a blog.
Only 2.86% of eCommerce website visits convert into a purchase.
2.14 billion people are shopping online.
81% of customers research their product before purchasing

Why approach an e-commerce marketing agency?
If you have been a part of the e-commerce industry for quite some time, you'd know that the competition out there gets tougher each day. If you aren't aggressively and strategically marketing your business, soon it'll be time to pack your bags and leave for home. But not if you let an e-commerce development and marketing company do their nerve-wrenching job for you. Don't worry, we as marketers love challenges!
Hiring an e-commerce marketing agency can help give your business the right direction to suit your target audience. Hiring them can be your greatest investment. Your business can be among the best, but what's the point if the masses aren't aware of it? An e-commerce development company will manage PCC advertising, remarketing ads, your digital presence, SEO and content marketing. Their unique creative strategies, which are often overlooked by in-house teams, can help expand your horizon in terms of promotion. While working with an e-commerce development company, you also get access to the latest tools and techniques used in your industry.
You could be spending all your money on doing the job yourself or you could hire experts and get a higher ROI.
But all of these benefits are determined by 'choosing the right one'; your agency makes all the difference.
DigiChefs, your one-stop e-commerce marketing agency
The rise of e-commerce began a long time ago, but its presence for businesses has become essential since 2020. As numerous countries around the world went into a lockdown in March 2020, offline businesses had to find a way to make their services and products available online or perish. The traditional shopping method, since then, has declined tremendously or rather has become scary for the masses. Instead, people now prefer businesses that have an e-commerce website or app for shopping.
With this change in the shopping habits of individuals, your business needs to catch up and switch to serve the customers' needs immediately. Naturally, you'll also need an e-commerce marketing strategy to promote your business and during these sensitive times, it is extremely important to choose the right e-commerce marketing agency to do the job for you. While you look after advancing your business and the core of your services, DigiChefs is here to be your backbone. People will appreciate your business when you meet their needs and preferences, and at DigiChefs, we'll help you build these experiences.
Our strategies and creative solutions are backed by research data and analysis of the market and its current developments. Having a supportive e-commerce development company by your side will help you take your business to the next level and build loyal and reliable customers. Our creative, social media marketing, tech and advertising expertise have backed various emerging brands and transformed their communication and service offerings to meet the current unexpected challenges. Our marketing team is extremely passionate about helping small and large business grow their online presence and leverage digital mediums for the best ROI.
From fashion to healthcare, no matter which industry you belong to, our strong research framework helps us curate the best strategies for you.
Why hire DigiChefs for e-commerce marketing services?
DigiChefs is a boutique digital marketing company & an agency in Mumbai offering integrated digital marketing services. We've worked with 400+ startups & established brands since 2015. As a business, our vision is to be one of the most preferred digital marketing companies & agencies in Mumbai for e-commerce marketing and our other services. Our goal as a digital marketing company is to deliver accelerated & sustainable growth for brands using the digital marketing expertise of our very talented team. A tight team of 60 chefs makes us an ideal fit for brands, both big & small. We have the stability & combined experience of a large agency, and we're agile & flexible to keep things moving forward at the right pace.
Looking for campaigns and results as proof? We're delighted to get the conversation started with you! Let's talk
Our e-commerce marketing services
E-commerce
Product Photography
In the world of e-commerce if one look at your product or service is not able to convince your customer to buy it, chances are they won't go for a second look. At DigiChefs, we provide e-commerce photography services that
enable you to showcase your products and services in the best spotlight. Our photographers are experienced and will be delighted to collaborate with you to give out results worth a first, second & third look!

E-commerce
Catalog
Online shoppers prefer products with detailed information more reliable than others. Our team of expert e-commerce product catalog management helps curate innovation categorization solutions.
Our e-commerce catalog management services are here to design catalogs your customers would love to engage with and make their life simpler.

E-commerce
Product Content
In an ideal world, your product should be enough to convince the customer. But research on customers' buying behavior shows that the detailed description of your product influences their decision equally. Along with
other e-commerce marketing expertise, our product description writing service ensures the supporting content on your products page adds value to your business.

E-commerce Marketplace
Marketing
Boost the conversion rate of your e-commerce marketing efforts with our expertise. With our e-commerce marketplace marketing, we leverage the latest advertising and marketing techniques to influence your potential
customers to become your consumers.

Industries We've Delivered Results In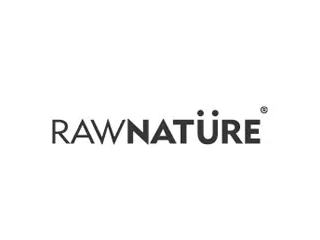 Introduction In today's digital age, e-commerce has become a powerhouse in the business world. With millions of online stores vying...
Read More
So, is your website ready for the Interaction to Next Paint? In the realm of web development and user experience (UX), there's a continuous quest for enhancement. Website owners and developers are consistently seeking ways to optimize their platforms to provide...
read more
A brand's SEO strategy is a part of it's overall business strategy, and as a leading seo agency in Mumbai we make that happen!
600% organic traffic generated for our E-commerce client over four months by our SEO experts in Mumbai.
900% growth in organic traffic over nine months for our client in the science niche with our SEO services in Mumbai.
A. What is e-commerce marketing?
Ecommerce marketing is the practice of using promotional tactics to drive traffic to your online store, converting that traffic into paying customers and retaining those customers post-purchase. A holistic e-commerce marketing strategy is made up of marketing tactics both on and off your website.
B. How much is the e-commerce market worth?
Growing at an exponential rate, the market value of the e-commerce industry in India was approximately 22 billion U.S$ in 2018. This number was estimated to reach 200 billion U.S$ by 2027.
C. How big is the e-commerce market?
The Indian E-commerce market is expected to grow to US$ 188 billion by 2025 from US$ 46.2 billion as of 2020. By 2030, it is expected to reach US$ 350 billion. In 2022, the Indian e-commerce market is predicted to increase by 21.5%, reaching US$ 74.8 billion.
D. How has e-commerce transformed marketing?
The rise of e-commerce not only transformed the way of shopping but also changed the way marketing works. Soon when businesses started adopting e-commerce as a mode of business, there was a drastic change in retail marketing. The Internet transformed the way marketing works and significantly impacted the ways online sellers target people.
E. How Digital Marketing is helping E-commerce to Grow?
Using Digital Marketing, E-commerce creates huge revenue as it helps to acquire customers and brand value. Customers are no more dependent just on content or word-of-mouth before buying a product; they make sure to read the reviews about a product on all the platforms on which the product is listed.
F. What is the difference between e-commerce and marketplace?
The main difference between a marketplace and eCommerce is that a marketplace is a website that sells products from multiple sellers while an eCommerce is a website that sells products of a single vendor to multiple customers.
G. What is the difference between e-commerce and e-marketing?
The primary objective of e-commerce is to finalize transactions between businesses and customers, while e-marketing is a broader term encompassing a whole spectrum of activities and its main objective is not necessarily to make a sale.