Ranking 10 Keywords in Google SERP Using SEO in 9 months | Pressto India
Pressto is a leading dry cleaning and shoe, bag & accessory care concept worldwide with exclusive stores in 30 countries. In India, Pressto services are available in Bengaluru, Delhi/NCR and Mumbai with over 40 exclusive stores.
Objective
Website Traffic Enhancement 
Ingredients
Search Engine Optimization
Case study subject
Search Engine Optimization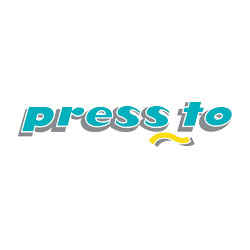 Though the brand was well known across the globe, their India presence was rather weak, specially their digital footrpint. First milestone was to get their on Google results for target keywords. So, the objective was to fix the website and SEO optimize the website for the relevant keywords and rank ahead of the competitors.
Steps taken:
1. Page speed improvement
2. Fixing all website issues
3. Competitor keyword analysis to understand the competition
4. SEO optimizing the website with relevant keywords
5. Performing quality backlinks on high DA websites
6. Focusing on group of keywords to maintain and improve the keyword positions
Speak With Our Experts To Know More About This Case Study
Most Popular Case Studies
Increased the Engagement by 5X for Western Refrigeration About the brand Western Refrigeration Pvt. Ltd. came into existence in 1972 and first started as a trading company, incorporating and supplying air-conditioning and refrigeration parts to large companies. ...
read more
What is ChatGPT? ChatGPT is a type of machine learning called that has language model learning capabilities, which means it creates content in whichever desired language we need it in. ChatGPT Content and Why it's Bad for SEO? As ChatGPT expands and starts to create...
read more
Digital marketing has proved to be a solid way of exponential growth for businesses and organizations. It contributes to brand exposure and worldwide reach. It is also less expensive than traditional forms of marketing. Various charity groups had substantial financial...
read more
Let's take a look at how some of the well-known social welfare industry brands boosted their brand presence with our digital marketing expertise! Young Volunteers Organization is an NGO in Mumbai, which is based on the crowd-sourcing model. They had 0 admin...
read more