Ranking 10 Keywords in Google SERP Using SEO in 9 months | Pressto India
Pressto is a leading dry cleaning and shoe, bag & accessory care concept worldwide with exclusive stores in 30 countries. In India, Pressto services are available in Bengaluru, Delhi/NCR and Mumbai with over 40 exclusive stores.
Objective
Website Traffic Enhancement 
Ingredients
Search Engine Optimization
Case study subject
Search Engine Optimization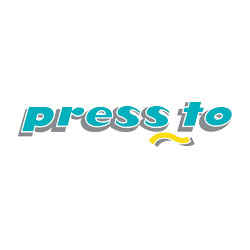 Though the brand was well known across the globe, their India presence was rather weak, specially their digital footrpint. First milestone was to get their on Google results for target keywords. So, the objective was to fix the website and SEO optimize the website for the relevant keywords and rank ahead of the competitors.
Steps taken:
1. Page speed improvement
2. Fixing all website issues
3. Competitor keyword analysis to understand the competition
4. SEO optimizing the website with relevant keywords
5. Performing quality backlinks on high DA websites
6. Focusing on group of keywords to maintain and improve the keyword positions
Speak With Our Experts To Know More About This Case Study
Most Popular Case Studies
Awareness Campaigns to Emphasize The Values of Empathy & Patient Centricity | Eris Lifesciences About the brand Leading pharma company with solution driven by patient care initiatives. Eris specializes in healthcare therapies, healthcare products & manufacturing...
read more
While you manage your social media accounts, it is very important to pay attention to the comments you receive from your audience on these channels.  Negative comments are very common for brands, which actually indicates what you as a brand lack to fully satisfy your...
read more
Moment Marketing is nothing but the techniques marketers use to promote their products or brands based on trending news, events, or instances. This practice takes place on different social media platforms like Facebook, Instagram, Twitter, etc. The best...
read more
While SEO has been around for sometime, many startup founders are worried about do's & don'ts with respect to the practices of their Digital Marketing Agency. Deep Mehta, Co-founder at DigiChefs shares his thoughts on whether SEO really is needed for startups. The...
read more