Ranking 10 Keywords in Google SERP Using SEO in 9 months | Pressto India
Pressto is a leading dry cleaning and shoe, bag & accessory care concept worldwide with exclusive stores in 30 countries. In India, Pressto services are available in Bengaluru, Delhi/NCR and Mumbai with over 40 exclusive stores.
Objective
Website Traffic Enhancement 
Ingredients
Search Engine Optimization
Case study subject
Search Engine Optimization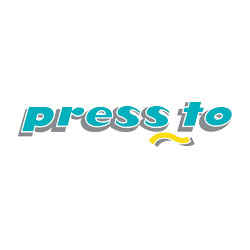 Though the brand was well known across the globe, their India presence was rather weak, specially their digital footrpint. First milestone was to get their on Google results for target keywords. So, the objective was to fix the website and SEO optimize the website for the relevant keywords and rank ahead of the competitors.
Steps taken:
1. Page speed improvement
2. Fixing all website issues
3. Competitor keyword analysis to understand the competition
4. SEO optimizing the website with relevant keywords
5. Performing quality backlinks on high DA websites
6. Focusing on group of keywords to maintain and improve the keyword positions
Speak With Our Experts To Know More About This Case Study
Most Popular Case Studies
300% Growth in Year on Year Organic Traffic About the brand My Home Climate is a brand that specializes in providing all kinds of air coolers ranging from evaporative air-coolers to portable coolers for indoor and outdoor use. Serving the entire USA and surrounding...
read more
Social Media is now a significant part of every marketing strategy, and most businesses are using it in an effective way to grow their business. The benefits of social media are so cost-effective that every business should use it to market their product or service. If...
read more
Here is a short brief about the recent June 2021 Core Update from Google. Check it out to find out if why your website was affected by it and what needs to be changed to get back your lost rankings!
read more
1. Start browsing the analytics Each of the platforms you're on provides you with some pretty good analytics and you'd possibly want to look into it. What's getting shared a lot? What's getting liked a lot? What's getting commented on a lot? That way you'll tweak your...
read more