Developed an Appealing Static Website for Manufacturers of High-Quality Fragrances | Yuana
Yuana is in the business of manufacturing, creating & supplying high-quality fragrances for some of the most respected & innovative brands in the marketplace. They import delicate fragrance oils from Europe and infuse with natural, essential oils from India to create bespoke, exotic perfumes with fresh or oriental notes, reminiscent of French perfumes.
Ingredients
Website Development
Case study subject
Website Development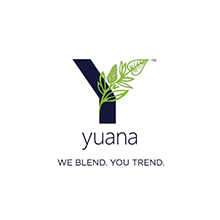 We provided our static website development solution with customized design and development for their brand. We used customised designs to create a simple and sober static website for visitors to shop their products on Amazon. We created specific Call To Actions for their product and home pages. From finalising on the taxonomy to web page designs to getting the website developed with complete mobile testing and technical support activities, everything was closely monitored by the project management team to ensure we meet the timelines set with the client.
Impact
The website can be checked here: http://www.yuana.in
We built the entire website within 2 months using the WordPress platform.
Speak With Our Experts To Know More About This Case Study
Most Popular Case Studies
#SimplySukin- An Intricate Influencer Marketing Campaign That Reached 1.9M Unique Accounts & Garnered 2.7M Impressions About the brand Born in 2007, Sukin is Australia's leading skincare brand that has always been at the forefront of skin health, as people were...
read more
Introduction: "There is a growing concern amongst digital marketers regarding the Instagram algorithm. In this digital age, it is imperative to understand how to use it proficiently and effectively". The algorithm's workings are yet to be known. However, there is an...
read more
Social listening, also known as social media listening, is tracking and identifying platforms where the company, brand, or product is being mentioned and then analyzing them to create opportunities to act on. Social listening goes beyond the numbers to consider the...
read more
Launching an online store and succeeding as an entrepreneur takes a strong person. Once you've taken the best website builders for eCommerce to create your store, the next step is to support your ambition with a sound ecommerce strategy. Luckily, learning how to boost...
read more