Building a Custom Designed Ecommerce Website for An Organic & Superfoods Brand | JIWA Foods
JIWA Foods is into organic & nutritious superfoods. The foods are responsibly sourced and created from the ground up using real, trusted ingredients. Their ingredients are supplied by their farmer-friends, personally picked by them, so the quality of their foods is never affected.
Category
Food & Nutrition
Ingredients
Website Development
Case study subject
Website Development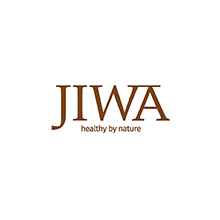 We provided our e-commerce website development solution with customized design and development for their brand. We used customised designs to create an appealing website with fresh elements and colors. From setting up their products on the website to using colorful elements for a modern e-commerce website, all activities were executed by us.
Impact
The website can be checked here: https://jiwa.in
We built the entire website using the WooCommerce platform.
Speak With Our Experts To Know More About This Case Study
Most Popular Case Studies
300% Growth in Year on Year Organic Traffic About the brand My Home Climate is a brand that specializes in providing all kinds of air coolers ranging from evaporative air-coolers to portable coolers for indoor and outdoor use. Serving the entire USA and surrounding...
read more
Social Media is now a significant part of every marketing strategy, and most businesses are using it in an effective way to grow their business. The benefits of social media are so cost-effective that every business should use it to market their product or service. If...
read more
Here is a short brief about the recent June 2021 Core Update from Google. Check it out to find out if why your website was affected by it and what needs to be changed to get back your lost rankings!
read more
1. Start browsing the analytics Each of the platforms you're on provides you with some pretty good analytics and you'd possibly want to look into it. What's getting shared a lot? What's getting liked a lot? What's getting commented on a lot? That way you'll tweak your...
read more