Building a Custom Designed Ecommerce Website for An Organic & Superfoods Brand | JIWA Foods
JIWA Foods is into organic & nutritious superfoods. The foods are responsibly sourced and created from the ground up using real, trusted ingredients. Their ingredients are supplied by their farmer-friends, personally picked by them, so the quality of their foods is never affected.
Category
Food & Nutrition
Ingredients
Website Development
Case study subject
Website Development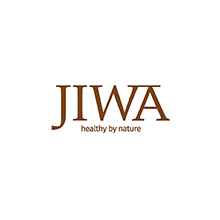 We provided our e-commerce website development solution with customized design and development for their brand. We used customised designs to create an appealing website with fresh elements and colors. From setting up their products on the website to using colorful elements for a modern e-commerce website, all activities were executed by us.
Impact
The website can be checked here: https://jiwa.in
We built the entire website using the WooCommerce platform.
Speak With Our Experts To Know More About This Case Study
Most Popular Case Studies
#SimplySukin- An Intricate Influencer Marketing Campaign That Reached 1.9M Unique Accounts & Garnered 2.7M Impressions About the brand Born in 2007, Sukin is Australia's leading skincare brand that has always been at the forefront of skin health, as people were...
read more
Introduction: "There is a growing concern amongst digital marketers regarding the Instagram algorithm. In this digital age, it is imperative to understand how to use it proficiently and effectively". The algorithm's workings are yet to be known. However, there is an...
read more
Social listening, also known as social media listening, is tracking and identifying platforms where the company, brand, or product is being mentioned and then analyzing them to create opportunities to act on. Social listening goes beyond the numbers to consider the...
read more
Launching an online store and succeeding as an entrepreneur takes a strong person. Once you've taken the best website builders for eCommerce to create your store, the next step is to support your ambition with a sound ecommerce strategy. Luckily, learning how to boost...
read more