Building a Custom Designed Ecommerce Website for An Organic & Superfoods Brand | JIWA Foods
JIWA Foods is into organic & nutritious superfoods. The foods are responsibly sourced and created from the ground up using real, trusted ingredients. Their ingredients are supplied by their farmer-friends, personally picked by them, so the quality of their foods is never affected.
Category
Food & Nutrition
Ingredients
Website Development
Case study subject
Website Development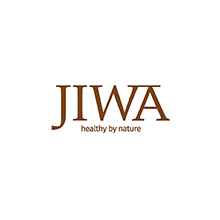 We provided our e-commerce website development solution with customized design and development for their brand. We used customised designs to create an appealing website with fresh elements and colors. From setting up their products on the website to using colorful elements for a modern e-commerce website, all activities were executed by us.
Impact
The website can be checked here: https://jiwa.in
We built the entire website using the WooCommerce platform.
Speak With Our Experts To Know More About This Case Study
Most Popular Case Studies
Increased the engagement by 5X for Western Refrigeration About the brand Western Refrigeration Pvt. Ltd. came into existence in 1972 and first started as a trading company, incorporating and supplying air-conditioning and refrigeration parts to large companies. ...
read more
Digital marketing has proved to be a solid way of exponential growth for businesses and organizations. It contributes to brand exposure and worldwide reach. It is also less expensive than traditional forms of marketing. Various charity groups had substantial financial...
read more
Let's take a look at how some of the well-known social welfare industry brands boosted their brand presence with our digital marketing expertise! Young Volunteers Organization is an NGO in Mumbai, which is based on the crowd-sourcing model. They had 0 admin...
read more
The logistics and shipping industry is the primary link between consumers and producers. Most of the producers of different products are marketing online. As per the data, 95% of B2B marketers utilize social media content in some form.  Digital marketing is crucial...
read more